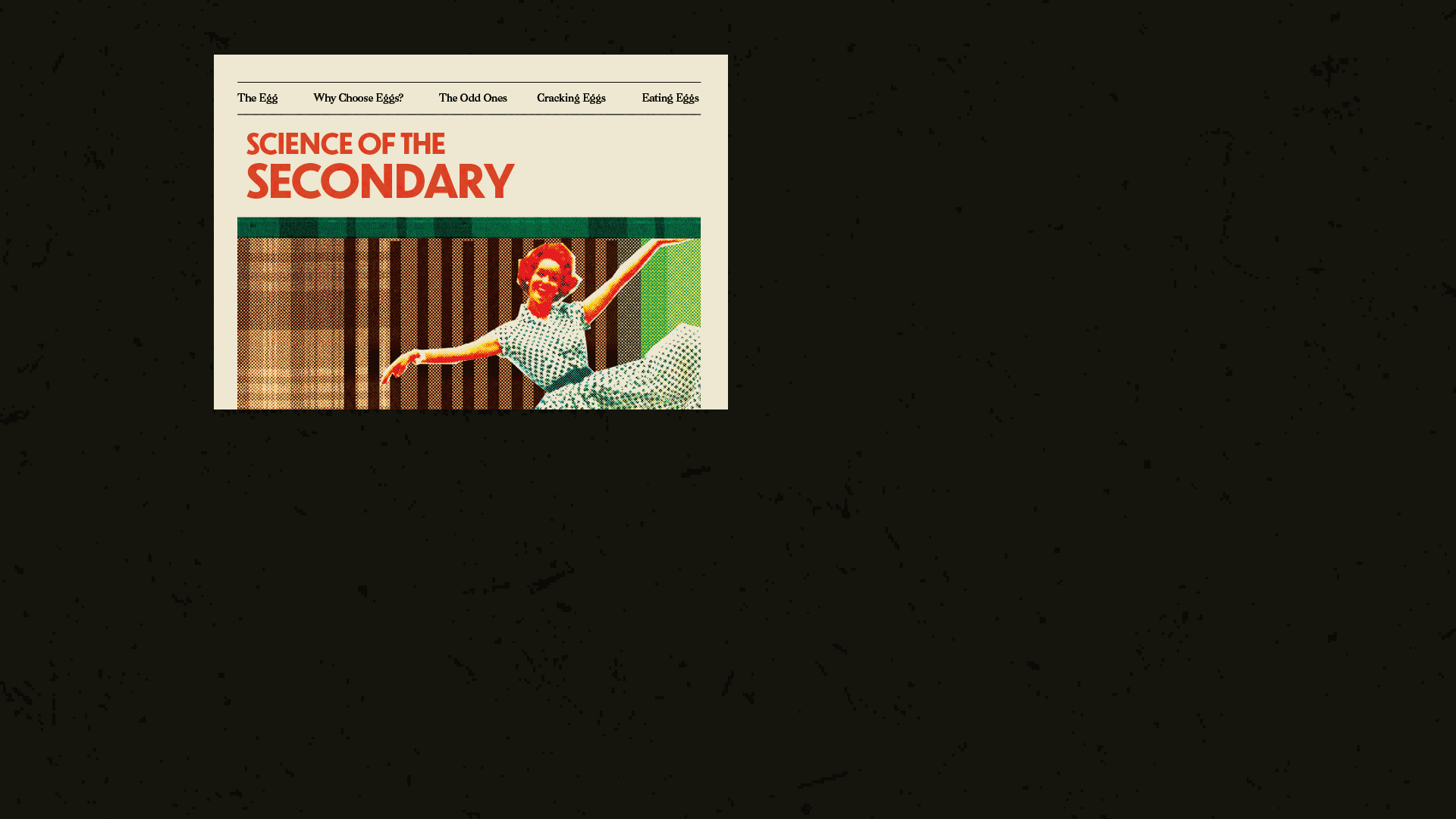 Science of the Secondary: Eggs
Science of the Secondary is an inquisitive approach towards uncovering implicit conditions that exist in our experience of the everyday.

Using text provided by Atelier HOKO, I generated my own interpretation of these easily-overlooked eggs as a metaphor for the way women were treated in the 1950s-60s America. My resulting visual identity collaged sexist advertisements from the era with my own photography and illustrations to poke at the ridiculousness of archaic gender norms.
Tools
InDesign, Photoshop
Skills
Graphic Design, Visual Identity, lllustration

---
Process
I began by reading the text I was to adapt, trying out a range of aesthetic styles and materials which served to validate my final concept. Centering the egg as a metaphor for women's issues, I felt the concept would match the quirky and sometimes unsettling images described in the text.

From this direction, I began sketching potential layouts and images quickly on paper, in addition to making paper prototypes for the format of the publication. I brainstormed imagery that my concept brought to mind — the kitschyness of '50s Betty Crocker adverts, the nuclear family, the emphasis of women's role in the kitchen and at home.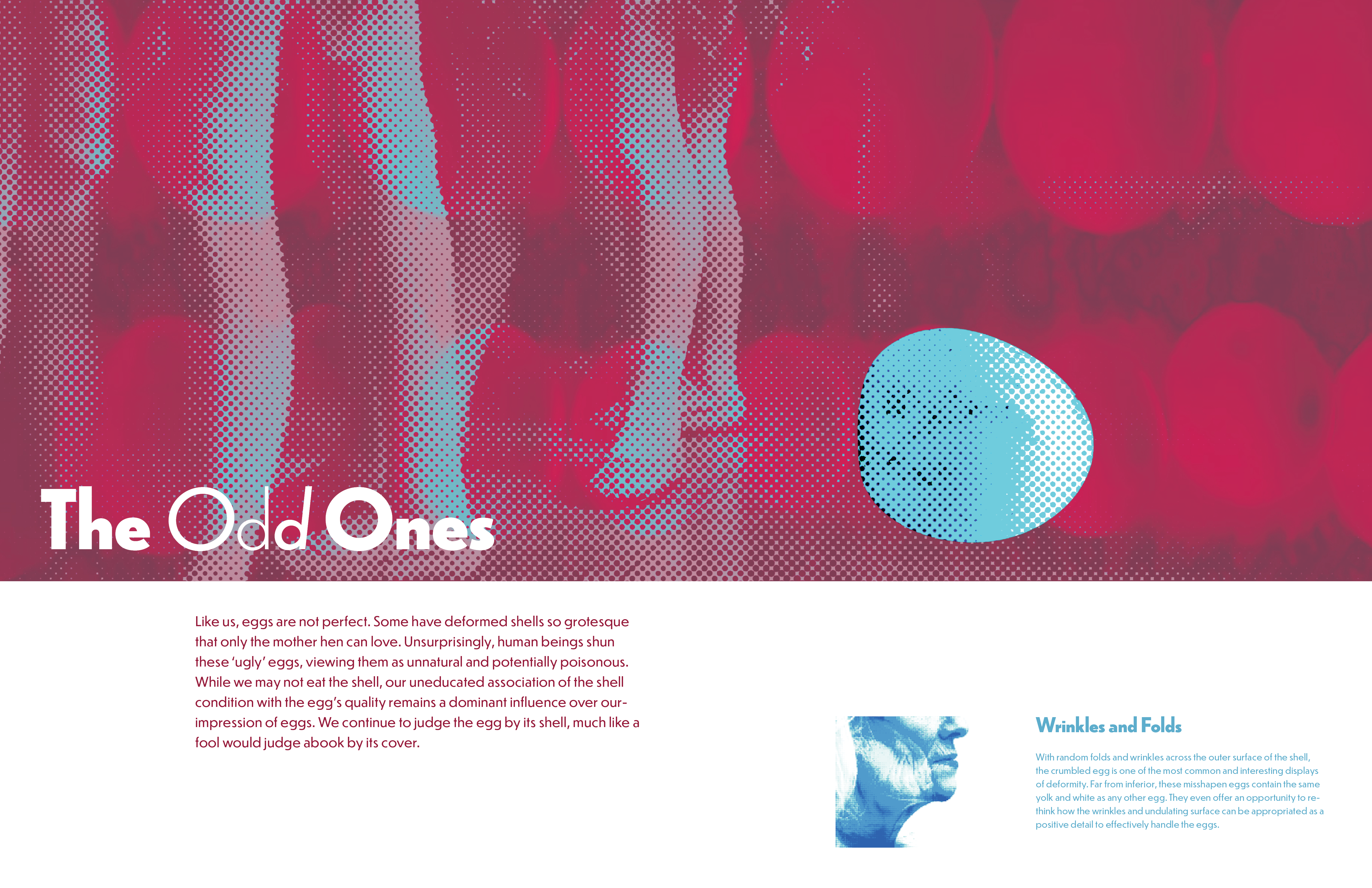 As I narrowed in on the details, my process was guided along by my decision to move forward with a 13" x 19" newspaper size that would fold to reveal pages dense with image and text, screaming for attention much like the forceful optimism of advertisements in the '50s.

I paired this with collaged images containing scraps of actual 50's ads, and a simple Charlee Harper-esque illustration style like what you
might find in a recipe book.
---
Conclusion
One of the main challenges of this project was figuring out how to bring my concept to life. Early on, I settled on the idea of the egg as a symbol allowing me to speak satirically about women's issues, but lost confidence in my ability to execute. Confronting my choice of layout and revisiting the desired tension I wanted to create between the written text and the image helped me make bolder decisions and find my way back to my original concept.

This project also gave me the chance to experiment with the way that materials and non-traditional form factors can contribute to a viewer's immediate perception of the designed object.